Vleugel Piano 

Moulen Noir | Zwarte inkt pennen dansen ritmisch op wit papier – dromen en visioenen vloeien samen in één meditatieve lijn.
Opera Carmen in Tekenkunst
In dit boek is de vleugel een ode aan het geliefde instrument van Bizet. Van een muzikaal duet (of is het een duel..?) voor de witte en zwarte toetsen van het klavier maakte ik dit penseelduet: een duet voor de felle zon en de inktzwarte nacht.
Een duet voor zon en maan
De opera Carmen is een tragisch verhaal over zigeuners, gitanos. Hun leven is een buitenleven. Zie het voor je: de Spaanse felle zon en de heldere maan dansen een duet, van dag en nacht, van werkelijkheid en dromen, van licht en duisternis.
Seville and flamenco: a duet for fantasy and reality   
Hoe rijk de ontstaansgeschiedenis van flamenco is, laat het Museo del Baile Flamenco en de documentairefilm Latcho Drom (1993) zien. De film is van Tony Gatlif, zoon van een Roma-moeder. Een groep zigeunerartiesten maakt een muzikale reis van oost naar west. Vanuit India met Kalbelia dance zie je hoe oosterse Tingsha bells op doorreis veranderen in koperen zills en vervolgens in westerse houten castañuelas: castagnetten, hét ritmische symbool van de flamenco voor ons westerlingen.
Ritmische kastanjes
Castañuelasis is afkomstig van castaña, het Spaanse woord voor kastanje. En het zijn de castagnetten die de Spaanse sfeer oproepen in opera Carmen – je zou ze kunnen zien als de muzikale vruchten van Georges Bizet.
Als solo danseres Ziaqua beoefende ik Indian Classical Bharata Natyam Dance en raakte geinspireerd door de blote voet- en zangritmes. Hiermee begon mijn fascinatie voor de oosterse invloeden in de westerse dansgeschiedenis.
Op Vleugels
Marion Moulen heeft als kunstenaar en choreografe een uniek tekenboek gemaakt op de muziek van de concert vleugel, het zwart witte klavier. Wat je ziet zijn stille zwart-wit scènes van een ballet of opera in een compleet podiumverhaal. Het Theater is nu binnen handbereik; 18 Balletten verschijnen.
Het doek gaat voor U open  Op Vleugels, drie eeuwen ballet in scènes !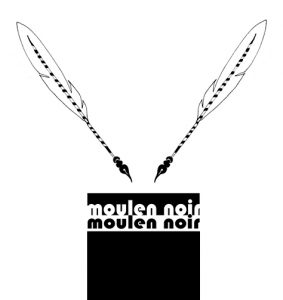 2022 ~ 2009 Copyright Marion Moulen Tekenkunsten / alle rechten voorbehouden 

Save
Save
Save
Save
Save
Save
Save
Save
Save